Displayed at New World Gallery: Rising Stars Exhibition - 2016
"Neighbors" combines multiple mediums to represent the textured relationships, the challenges, similarities, and moments of commonality that create the tapestry of urban society, ultimately unifying it as a whole. I constructed the buildings with the intention of drawing close the visual divisions to reiterate that communities are and must be linked cooperatively, that each light matters to how we see the whole.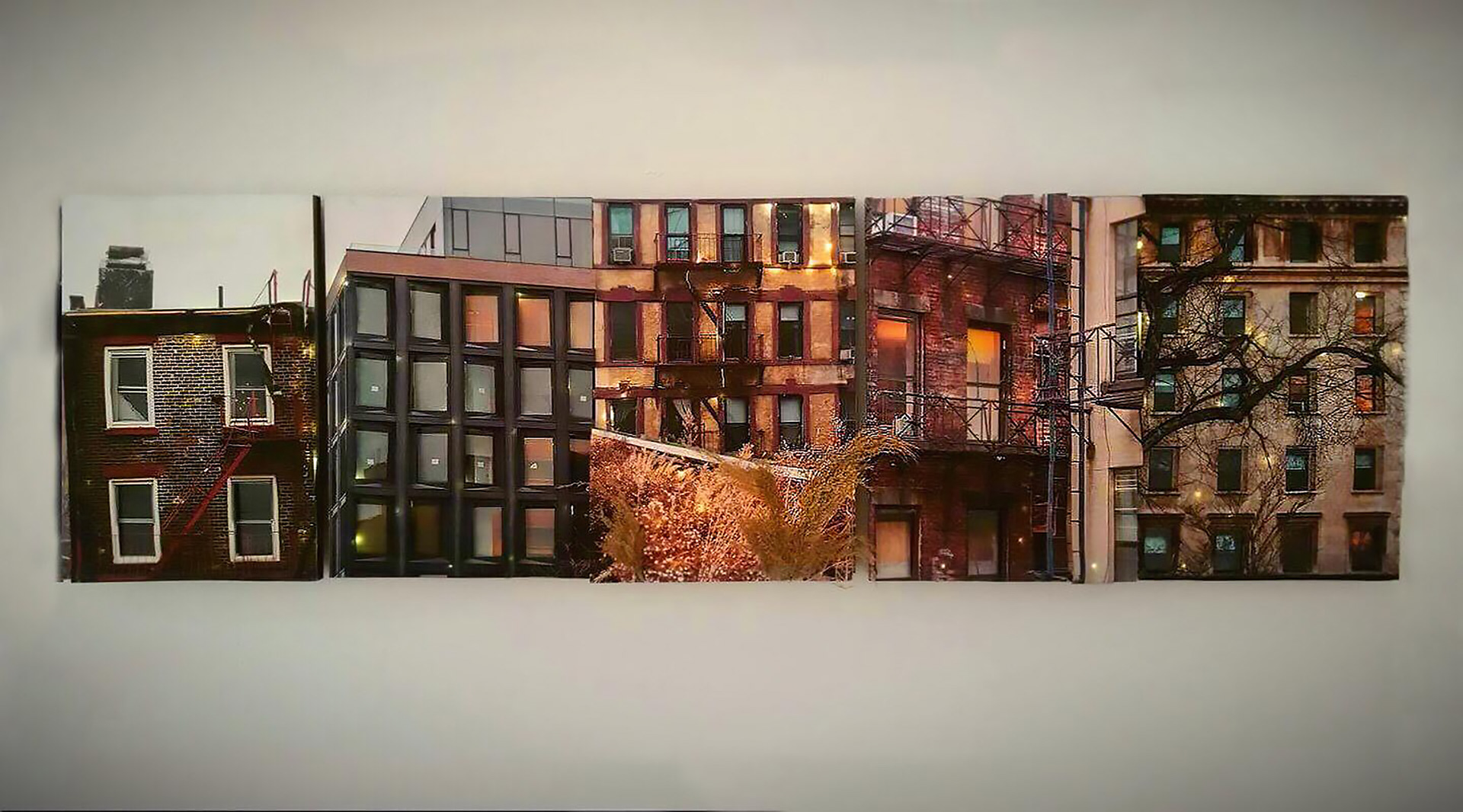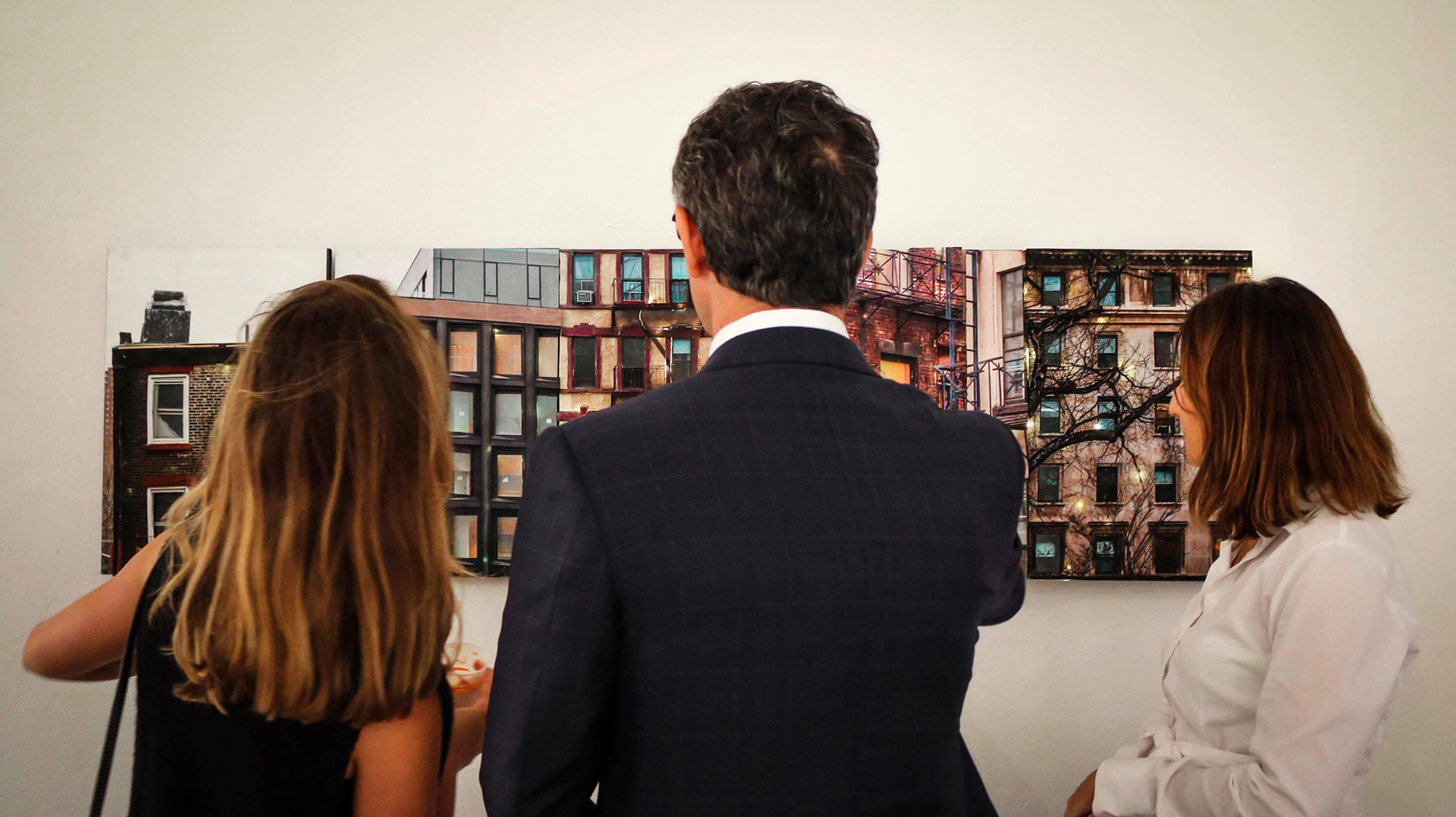 Miami Parking Authority
Unveiled Murals
New World Collaborative Mural - 2017
 Designed by a team of visual arts students from the NWSA, the concept for the murals is rooted  in three words: transcendent, transient and landscape.  They depict the evolution and  transformation of Miami throughout time. -

MPA Article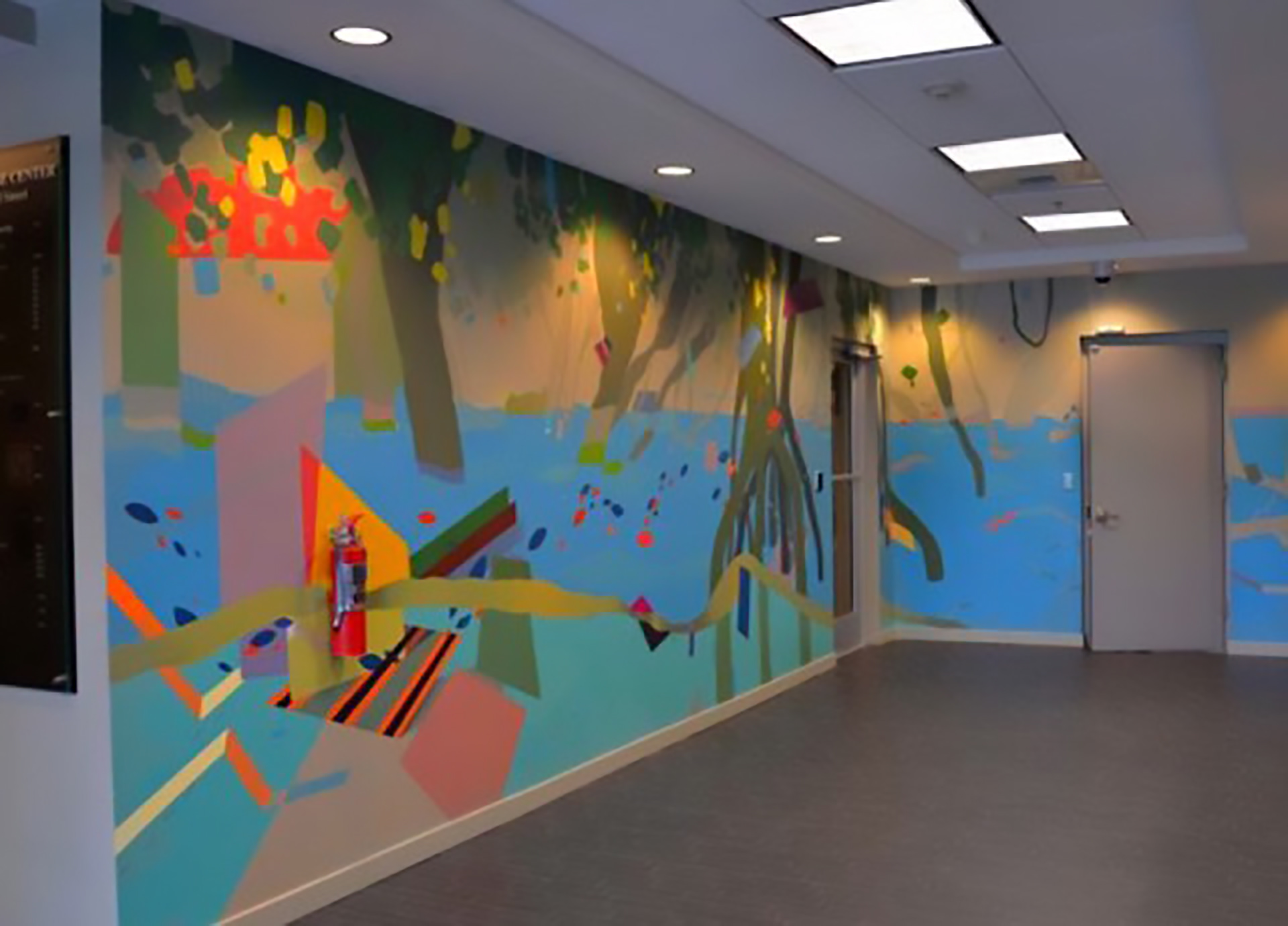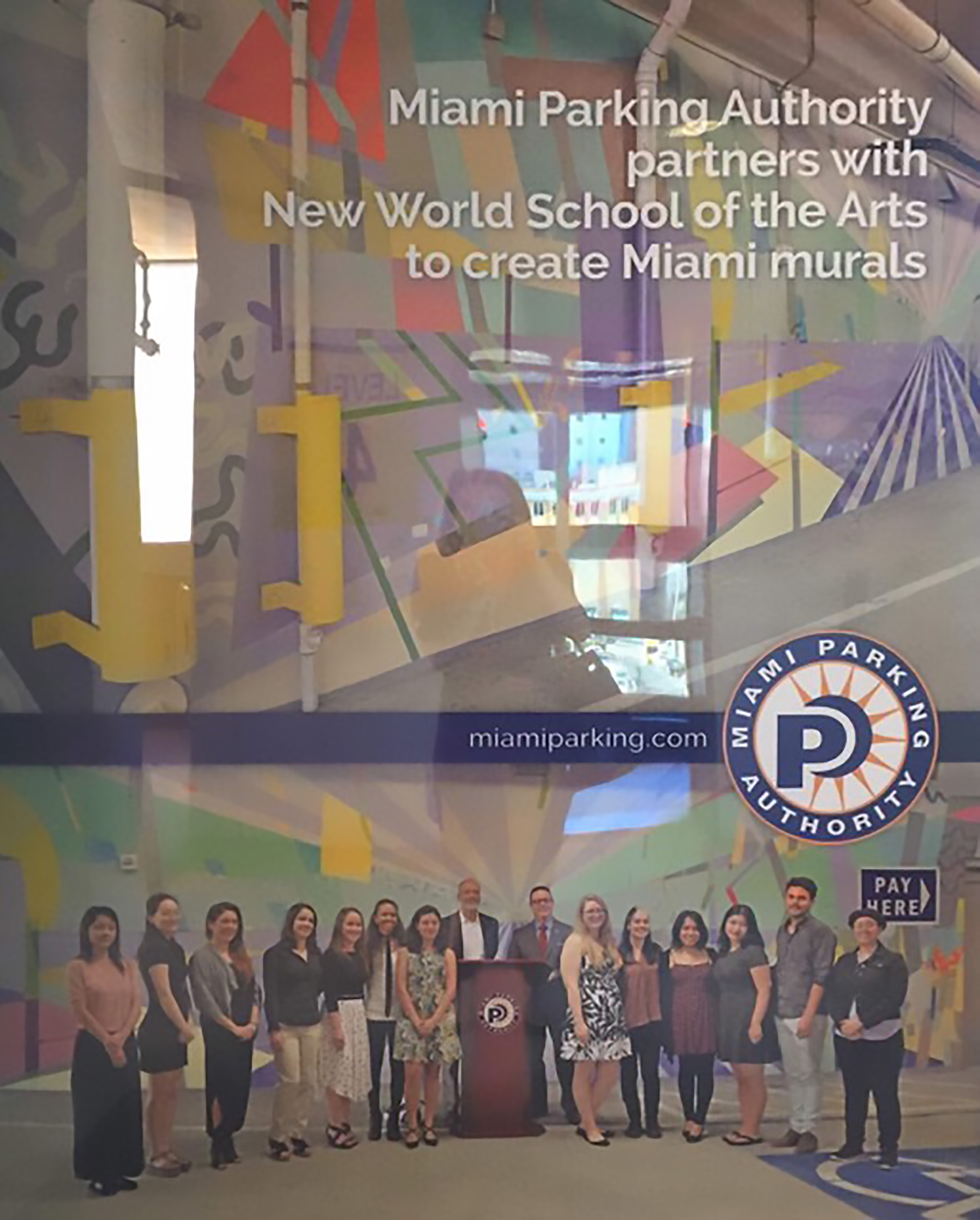 Displayed at African Cultural Arts Center: North West Exhibition - 2017
Units of my mixed media series exploring character and color in the evolution of the natural world.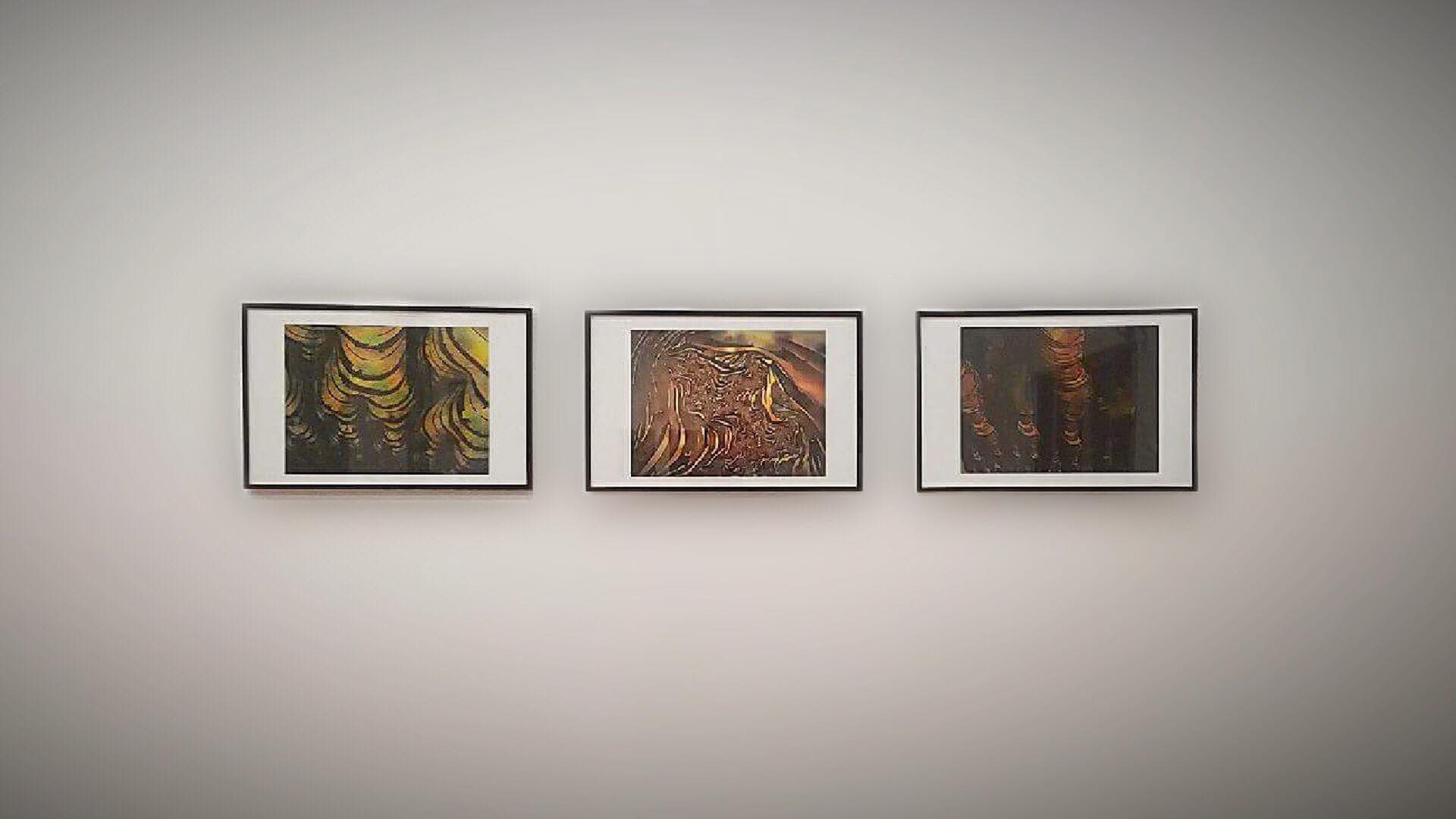 11 X 17 in. 3 Pieces. Mixed media
Displayed at New World Gallery: Rising Stars Exhibition - 2017
A triad portion of fractal imagery revealing the expansion of color and fluid formations.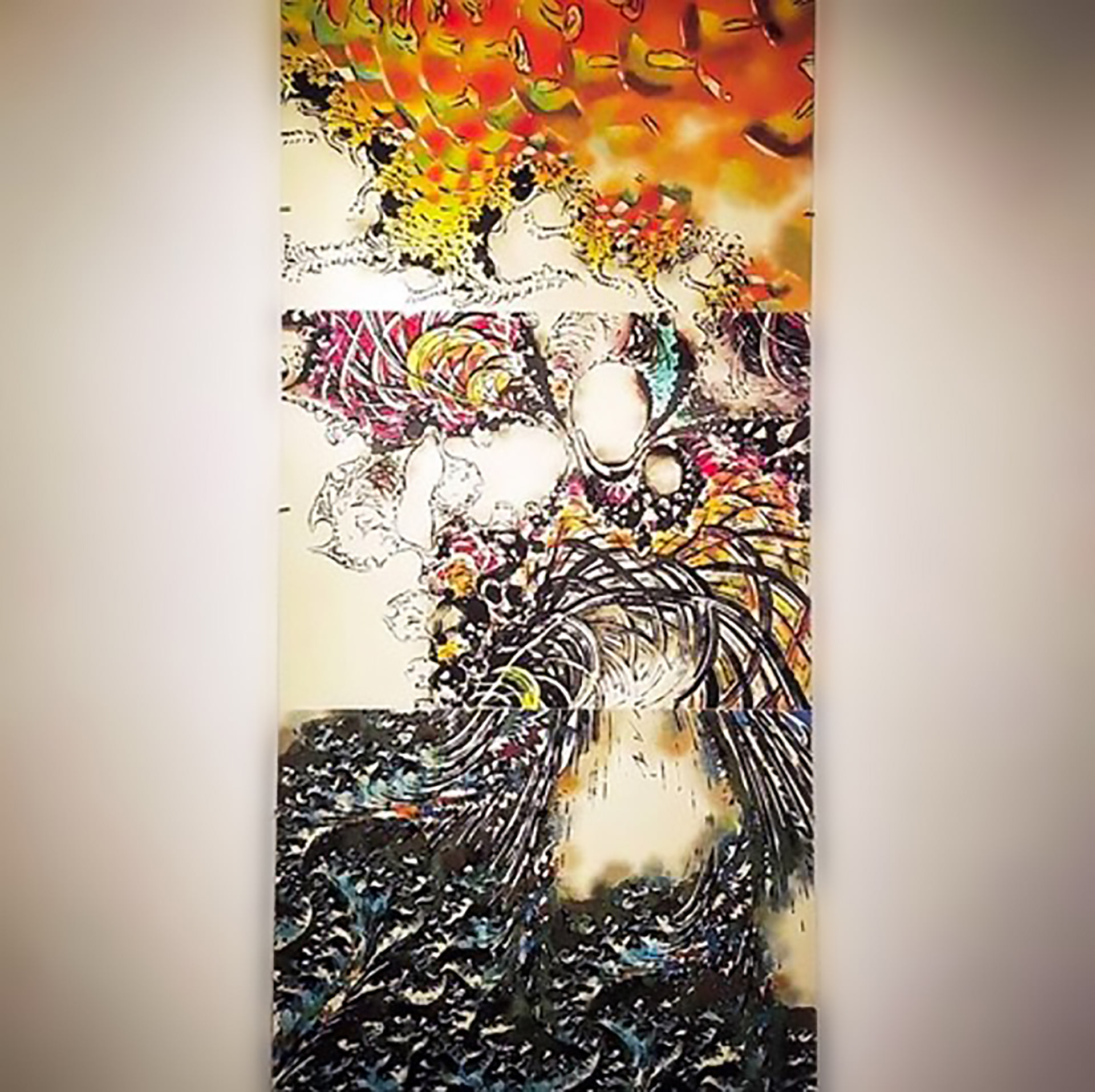 Displayed at Cisneros Fontanals Art Foundation: Unbound Exhibition - 2017
The Changeover is an animated relief installation that is combining traditional and digital mediums to express the value of evolution and unanimity.  It plays the transformation of the static frame to illustrate the alterations of one's familiar. Whether it is to be considered a scenery or a narrative the sense of change is conveyed to the audience.